Save costs on sending SMS messages!

We've replaced the need for expensive SMS communication with a smart notification system which allows you to send as many notifications as you like for FREE

iPhone and Android Apps

Smartphone usage is now outperforming traditional desktop at a steady rate. We're providing a native iOS and Android app which talks directly to your website and automatically includes key content like news and galleries.

Backed by experience

ConnectEd is built from the ground up on the same technologies we have used to build web and mobile solutions for the last 15 years. We provide you the best industry-leading support with all the technical stuff taken care of.
What's Included?
Our simple package can be broken down into 3 key products...
Responsive School Website
Choose a base theme from one of our professionally designed templates and we'll customise it with your school colours and branding.
iPhone App
A free to download iOS app that uses our smart notifications system to keep parents and pupils informed of any updates in real time.
Android Phone App
A free to download app available for Android devices which includes all the great features of the iPhone app.
Pricing
We've kept our pricing model as simple as possible so you know exactly what you're getting.
What's included?
Responsive Website
iPhone App
Android App
Setup & Training
Support & Updates for only £99 £79 per month (payable annually)
Which includes...
Unlimited Notifications
Industry-Leading Support
99.9% Guaranteed uptime web hosting
New features as they are developed
Lifetime iOS/Android Updates
Server and Security Monitoring
Interested?
Get in touch to find out more about the ConnectEd package
Get In Touch
Key Features
Smart Notification System
Send as many notifications to your website and apps as you like for FREE.
Support
Receive industry-leading support from our experience team based in Belfast N.Ireland.
News & Events
Share success stories and important events instantly across your website and app platforms.
Photos & Video Galleries
Unlimited galleries and storage for all your school media.*
Interactive Calendar
Keep your school community informed with what's happening and when.
Apps are FREE to download
We'll upload your apps to the iTunes and Google Play stores for download and take care of any updates when they're needed
* Fair usage policy applies
Interested?
Get in touch to find out more about the ConnectEd package
Get In Touch
Why Choose Us?
Reliable & Solid
Our platforms are built on solid and reliable technologies and we even guarantee 99.9% uptime for your website.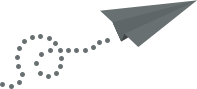 Unlimited Notifications
Send as many notifications as you like for FREE to your school community.
Industry-Leading Support
Your website and app will be backed by a strong team of experienced support engineers based in Craigavon, N. Ireland.
Lifetime updates for mobile platforms
iOS and Android platforms change rapidly, we'll provide updates for both these platforms to keep your apps up-to-date.
App Stores
We'll setup your free to download iPhone and Android apps on the iTunes and Google Play stores.
New Features
Everyone get's brand new features as they're added every year.
Moving your existing site?
Our experienced team can help smooth the transition of moving your old website or app to the ConnectEd platform. Get in touch with us today to find out more.